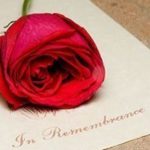 Frank Sharpe Ostwalt, 86, of Troutman, N.C., passed away on Thursday, August 6, 2020, in Oxford, N.C. Mr. Ostwalt was born December 18, 1933, in Troutman, and was the son of the late Jesse Dawson Ostwalt Sr. and Flossie May Sowers Ostwalt.
He was a graduate of Troutman High School and Statesville Business College. He was married to the late Betty Mathis Ostwalt and was retired from Draymore Manufacturing.
He is survived by a son, Jerry Brown (Karen) of Oxford; four grandchildren, Kimberly Bell, Trent Brown, Elizabeth Brown, and Olivia Brown; and five great grandchildren, Allison Smith, Taylor Smith, Travis Bell, Kayleigh Bell and Jack Dean Brown.
Private funeral services will be held in the Iredell Memorial Gardens Cemetery. Online condolences may be made to the family at www.troutmanfuneralhome.com.
Troutman Funeral Home is serving the family of Mr. Frank Ostwalt.