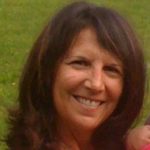 Gayle Anne Dunbar, 60, of Mooresville, N.C., passed away on Saturday, April 4, 2020, in the comfort of her own home after battling for two years against brain cancer. She was born on September 7, 1959, in Cincinnati, Ohio, to Dolores Walker Gardonio and the late Thomas Gardonio.
Gayle was a lover of life, and she always had a positive outlook on any situation. She was a selfless person who was always thinking of others, a best friend to countless woman. She loved taking charge of activities and being around the water, soaking up sunshine. A competitor at heart in all things sports, she loved live music, social gatherings with friends, walking in the neighborhood and meeting all the dogs along the way. She never met a stranger.
In addition to her father, she was preceded in death by her stepfather, E. Lanier Walker.
In addition to her mother, she is survived by her fiancé, Jonathan S. Nichols; two daughters, Nichole, 40, of Stockbridge, Ga., and Jessica, 37, of Cornelius, N.C.; sisters, Denise Sebasatino (Tom), Deanna Gardonio (Frank), Lisa Clyde (Mike), and Lori DeMoss (David); and brothers, Michael Gardonio (Nancy), Brian Walker (Daycy).
Memorial service will be held at 3 p.m. on Saturday, May 16, 2020, at Cavin-Cook Funeral Home Chapel. The family will receive friends from 12 to 3 p.m. prior to the service at the funeral home.
In lieu of flowers, memorials may be made to Carolinas Healthcare Foundation, P.O. Box 32861 Charlotte, NC 28232-2861 c/o LCI Brain Tumor .(All donations will get recognition).
Cavin-Cook Funeral Home, Mooresville, is serving Gayle's family. Condolences may be made to the family at www.cavin-cook.com.