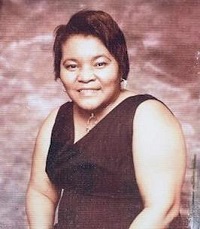 Mrs. Helen Irene Scott Houpe, 86, daughter of the late Champ Scott Jr. and Daisy Mae Waddell Scott, was born in Iredell County, N.C., on January 26, 1934. She departed this life on December 6, 2020.
Mrs. Scott was a graduate of the Iredell County Schools and attended college for a couple of years. She was a member of Cameron Presbyterian Church, where she served as a Missionary. She retired from Iredell Memorial Hospital after 45 years of faithful service as a Food Service Supervisor. She was a member of the Owl and Owlette Club, The Iredell Memorial Hospital Bowling League. She loved to cook, loved her family and friends, and she loved golf, tennis and planting flowers.
She was married to Harry Franklin Houpe, who preceded her in death. She was also preceded in death by a son, Lynn Bell; brothers, Bill Scott, Champ Scott Jr., and Walter Chambers; sisters, Mary Frances Everhart, Elizabeth Byers and Joyce Byers; and a grandchild, Eric Tucker.
She leaves to cherish the memory of his life two sons, Craig Franklin (Constance) Houpe of Cleveland, Ohio, and Brad Allen (Thylenthia) Houpe of Kathleen, Ga.; a daughter, Slyvia "Candy" Brown of Statesville; a step-daughter, Courtenay Gillard of Santee, S.C.; three brothers, Robert "Bob" (Frances) Scott of Elmwood, William "Tootie" (Dorothy) Scott of Cleveland and Bob Tucker of California; a sister, Georgia Lou Ferguson of Statesville; 30 grandchildren, including grandchildren she raised, Dwight (Crystal) Scott and Eddie (April) Scott; 20 great grandchildren; a host of nieces, nephews, including nephews she raised, Chauntee Houpe, Cartier Houpe, Jamel Houpe, Parris Houpe and Donald Brown, Jr.; and other relatives and friends.
Rutledge and Bigham Funeral Home is serving the family.