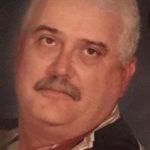 Herman Marshall Speece Jr., 66, of Union Grove, N.C., passed away August 2, 2020, at Gordon Hospice House in Statesville, N.C.
He was born March 7, 1954, in Union Grove, the son of the late Herman Marshall Speece Sr. and Dorothy Brown Speece. Also preceding him in death were his two brothers, Stephen Speece and Leland Speece.
Herman graduated from North Iredell High School in 1972, then went on to pursue his chosen profession of forestry. Herman earned his bachelor's degree from N.C. State College in forestry and spent the last 40-plus years as a dedicated consulting forester working for his client's best interest, never focusing on any profit. His dedication to do his best for his clients, in an ethical and fair manner, was evidenced by the words of an associate who stated that you never had to check back on Herman's work. He stated you could depend on his honest word and that his statement of values did not have to be questioned. Herman was a man of his word, humble, compassionate and very empassioned about his beliefs. His greatest belief was that it was everyone's right to their beliefs and his right to stand on his word. He never sought to engage in aggressive action, but would fight for his family and those he cared about.
Herman never considered himself to be an artist, but could turn a piece of wood into a valued treasure. He could take a box full of broken furniture and put it all back together as if it were new, but never thought to take photos to show his work. His pride as an artist was in the finished piece; and he could create most anything you wanted, if you gave him an idea and measurements. His finite handwriting that created maps for his clients' timberland, timber management plans also evidenced the tenderness and caring hands that held his children, his parents and the love of his life, who is left with the memory of this strong, gentle man.
Most of all he was a devoted and loving husband, father, grandfather, brother and friend who will be missed by all who loved and knew him. Those who are left to cherish his memory are his beloved wife of 37 years, Brenda Carol Speece; beloved sons, Joey Dye, Russell Dye and his beloved son Herman (Marshall) Speece III (fiancee Catherine Vargas); his beloved daughter, Dorothy Jayne Speece (fiancé Patrick McNeely); precious and beloved grandchildren, Michael Dye, William Tate Speece, Jackson Goodenow, Lilah Goodenow, Koltn Speece, and Autumn Dye; and one grandchild who is to bless the family in February 2021; his beloved brother, Timothy Speece (Yolanda); his beloved sister, Cindy Robbins (Mark Robbins); niece, Ali Robbins (Jeffrey) Wiltgen; and daughter Addelyn Robbins-Wiltgen; nephew, Nathan Robbins; and numerous other loving family members and friends who graced his life and that he loved dearly.
We are sad that, due to the current COVID restrictions, a full service cannot be held at this time. Family will hold a private service on Saturday, August 8. Following the family viewing, there will be a time of rememberance held at Union Grove Methodist Church in Union Grove at 2 p.m. under the trees where Herman loved to be.
A true memorial service will be held at a later date to allow celebration of the spirit of this great and humble man. Please share memories and condolences with the family at www.nicholsonfunerals.com.
Nicholson Funeral Home is serving the family.