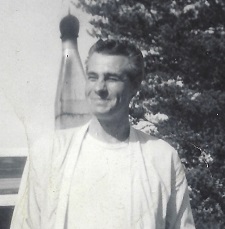 James Cleo Bauguess Sr., 82 of Statesville, N.C., passed away Sunday, July 5, 2020. He was born March 30, 1938, in Allegheny County, N.C., to the late Walter Bauguess and Nanna Della Brown Bauguess.
He retired in 1999 after 20 years from Southern Furniture. James enjoyed fishing, fixing cars, and watching wrestling with his family.
Those left to cherish his memory are his son, James Bauguess Jr. of Salisbury, N.C.; daughters, Amanda Flowers of Statesville, Jennifer Bauguess of Reidsville, N.C., and Shanda Bauguess of Zephyrhills, Fla.; brother, Bobby Bauguess (Janie) of State Road, N.C.; 10 grandchildren, and 6 great grandchildren.
There will be a graveside service at 11 a.m. on Thursday, July 9, 2020, at Oakwood Cemetery in Statesville. Pastor Aaron Hollifield will be officiating.
Reavis Funeral Home of Statesville will be serving the family.