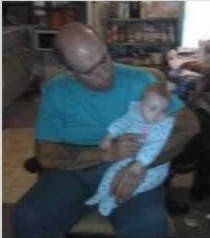 Robert Edward Manfrede, 61, of Stony Point, N.C., passed away unexpectedly at his residence Saturday, July 4th, 2020. He was born in Kings County, N.Y., on Saturday, August 9, 1958, to the late Robert Manfrede and Carolyn Gerber.
In addition to his parents, Robert was preceded in death by one brother, Mitchell Anthony Manfrede, and one sister, Mary Barresi.
Robert is survived by his loving wife of 40 years, Betty Jane Herron Manfrede of the home; one son, Joshua Dwight Manfrede of Stony Point; two daughters, Lisa Dove Delp (David) of Virginia, and Carol Marie McClain (Timothy) of Statesville; two brothers, Henry Forster (Joann) and Howie Forster, both of New York; three sisters, Elaine LaFratta (Phil), of New York, Carol Williams of Moorseville, N.C., and Lorraine Willis (Allen), of Shelby, N.C.; and eight grandchildren, Cheyenne, Gage, Kaya, Ella, Trisha, Brayden, Angela, and Addie.
A Private Memorial Service will be conducted at a later date.
Chapman Funeral Home is serving the family.