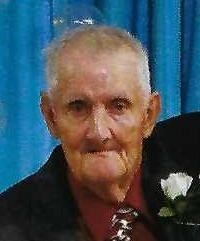 James Jefferson Pennell, affectionately known as Bobby, 80, of Statesville, N.C., passed away Saturday, May 23, 2020, at his residence.
Born November 24, 1939, in Alexander County, he was the son of Bill Noble and Edna Pennell. He worked for Troutman Chair Company as a sander and attended Liberty Baptist Church.
In addition to his parents, he was also preceded in death by his sister, Betty Venosa.
Those left to cherish his memory are his special friends and care takers, Scott and Pam Burchette; Terry Ray Burchette, Brenda Ward, Kizler Heaggans, Jerald and Pat Snow and Heather DuBose.
There will be no formal services at this time.
Bunch-Johnson Funeral Home is entrusted with the arrangements.