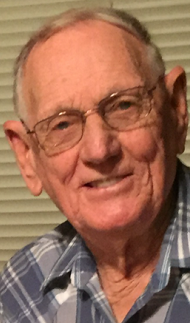 James O. White, 87, of Union Grove, N.C., passed away on Saturday, February 29, 2020, at the Gordon Hospice House in Statesville, N.C.
Mr. White was born August 18, 1932, in Iredell County and was the son of the late Thomas Gaston White and Phebe Blankenship White. He was a graduate of Union Grove High School and Kings Business College. He served in the U.S. Army during the Korean Conflict and on March 26, 1961, he married Ann Williams White, who survives. He was a member of Sweet Home Baptist Church and was retired from Rea Construction Company.
In addition to his wife of 58 years, he is survived by two daughters, Jami W. Mahler (Donnie) of Union Grove and Jill W. Sturtevant (Eric) of Union Grove; four grandchildren, Trey and Trevor Mahler, and Morgan and Breanna Sturtevant, all of Union Grove; and one sister, Lillian White Redmond. He was preceded in death by one grandson, Travis Mahler; three brothers, Carmie, Tom and Ray White; and one sister, Pauline White.
Funeral services will be held at 2 p.m. on Wednesday, March 4, 2020, at Sweet Home Baptist Church with Rev. Daniel Settle officiating. Burial will follow in the New Prospect Baptist Church Cemetery. The family will visit with friends before the service from 1 to 2 p.m. in the Church Fellowship Hall.
In lieu of flowers, memorials may be made to the Sweet Home Baptist Church, New Prospect Cemetery Fund or Hospice of Iredell County. Online condolences may be made to the family at www.troutmanfuneralhome.com