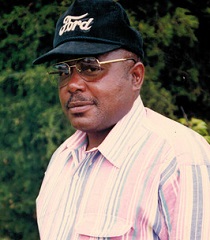 James Thomas Jones, known as JC, was born in Cabarrus County, N.C., on November 17, 1935, to Joseph (Joe) Jones and Repzeal Mobley Jones. He joined Plesant Grove Baptist in Kannapolis, N.C., at an early age. He attended Coodle Creek Elementary School and Dunbar High School in Mooresville, N.C.
He was self employed for numerous of years and later worked for the Town of Mooresville, from where he retired. James enjoyed going to the casino, traveling, riding his motorcycle, restoring older cars, and going to car shows, where he won over 100 trophies. James was a member of the Brother Hood Auto Club for ten years. He will truly be missed.
In addition to his parents, he was preceded in death by his companion, Mary Neal Tate; brother, Joseph William Jones; and a sister, Trudy Jones McDowell.
He leaves to cherish and remember the memory of his life his sister, Mary Jones Patterson of Bronx, N.Y.; brother, Thomas Eugene Jones of Cleveland, N.C.; a sister-in-law, Martha Jones Scott; and a brother-in- law, Lester Scott of Salisbury, N.C.; his adopted family, Gary (Caroline) Tate, Rickey (Lisa) Tate, and Mary Ethel Sherrill, of Statesville, Darlene Campbell of Harmony, Robert (Shay) Sherrill of Statesville, Jonathan Morris of Harmony, Vincent Morris of Chesterfield, Va., and Trevor (Dwain) Evans of Harmony; a special granddaughter, Tariana "TT" Evans; a host of other grandchildren, nieces, a special nephew, Randy McDowell, other nephews, and cousins.
A celebration of Life service will be conducted on Monday, November 2, 2020, at 11 a.m. at Rutledge and Bigham Funeral Home in Statesville with burial at Iredell Memorial Park in Statesville.
Rutledge and Bigham Funeral Home is serving the family.