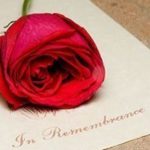 On August 10, Jeane Taylor of Mooresville, N.C., and formerly of Pittsburgh, died at age 95.
Jeane grew up on Mt. Washington, where she loved to roller skate to the library. After graduating from South Hills High School, Jeane went to work at Equitable Gas. At the end of WW II, she married Robert Taylor and they eventually bought a home in Castle Shannon, where they lived for 63 years. Jeane finished her working career with Proctor & Gamble.
Jeane was a wordsmith. She loved puzzles of all kinds, she wrote a comic strip for her family poking fun at her own foibles, wrote special recollections of her time growing up during the Depression and wrote countless poems, both sentimental and humorous. Primarily, Jeane was a devoted wife, mother, grandmother, great-grandmother, aunt, and sister-in-law.
Jeane was preceded in death by her parents, Edward Morton and Magdalene (Maeder) Morton, and her husband of 71 years, Robert D. Taylor Jr.
She is survived by her daughter, Laurie (Michael) Dodge, and her son, Robert E. (Martha) Taylor; seven grandchildren; eleven great-grandchildren; and numerous beloved nieces and nephews.
At this time, no memorial service has been planned due to COVID-19. If you would like to share memories of Jeane, please visit www.cavin-cook.com. In lieu of flowers, donations in her memory can be made to Gordon Hospice House, 2341 Simonton Road, Statesville, NC 28625.
Cavin-Cook Funeral Home & Crematory, Mooresville, NC, is serving the family of Mrs. Taylor.