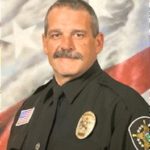 John T. Inks, 55, of Mooresville, N.C., passed away Tuesday, January 28, 2020 at his home while surrounded by loving family.
He was born May 21, 1964, in Jeanette, Pa., to Harry B and Norma (Wible) Inks.
He is preceded in death by sister Mary Jean Behe and brothers William Inks, David Inks, and Robert "Bubba" Inks.
He is survived by life partner James Hatcher; daughters Rachel Timmons (Craig) and Melissa Inks; brother Harry B. Inks (Michelle) of North Versalles, Pa.; sisters Pearl Inks Kinter (Ron) of Latrobe, Pa., and sister Carol Inks Anthony of Greensburg, Pa. He is also survived by his five grandchildren, Jianna, Laney, Riley, Reece, and Brody, as well as numerous nieces and nephews.
John was a very kind-hearted man known for his artistic abilities, specifically drawing. He truly loved his family and liked nothing more than time at home surrounded by those he loved. John worked as a Correction Officer at the Cabarrus County Sherriff's Office and loved his co-workers as family. He used to tell funny stories about himself and his co-workers nearly every day. Their outpouring of love has been tremendous. He loved spending time at Carolina Beach as a yearly family get-together as well as family Christmas parties in Pennsylvania too for more family time. John was a loving father and grandfather who never missed an opportunity to spend time with them. He was a wonderful storyteller who could always get a good laugh. He will be missed in life, but will forever be held in our hearts.
Cabarrus County Sheriff's Department will lead the funeral procession from Cavin-Cook Funeral Home, 494 East Plaza Drive, Mooresville, to St. Therese Catholic Church, 217 Brawley School Road, Mooresville, on Friday, January 31, 2020, departing at 10 a.m. A Memorial Mass will be held at St. Therese Catholic Church at 10:30 a.m.
Cavin-Cook Funeral Home & Crematory, Mooresville is serving the family of Mr. Inks. Condolences may be made to the family at www.cavin-cook.com.