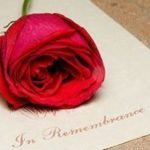 Joye Elizabeth Lineberger Gabriel, 91, of Cary, N.C., formerly of Mooresville, N.C., passed away on Thursday, September 10, 2020, at HeartFields at Cary. Born December 10, 1928, in Iredell County, N.C., she was a daughter of the late Henry Vernon and Myrtle Christine Dellinger Lineberger.
Mrs. Gabriel attended Brawley School until 10th grade, when she transferred to Mooresville High School, where she was an All-Conference player on the Girls Basketball Team, a member of the Glee Club, Drama Club and Student Council. She was voted most athletic and best all round by her fellow seniors, Class of 1944. She also met her high school sweetheart and seven years later her husband, Leon Gabriel. Mrs. Gabriel went to Salisbury Beauty School, operating her own beauty school. She later became a kindergarten teacher, teaching at St. Mark's Lutheran Church, Mooresville and Cary, First Methodist Church, Cary, and Montessori, North Wilkesboro. They then moved from Mooresville to Cary, when Leon accepted a job with the N.C. Department of Correction. She was also a Sunday school teacher at Prospect Presbyterian Church, Mooresville, before moving.
During their marriage, they lived in Mooresville, Cary, Angier, Wilkes County, and Marietta, Ga. (to be with grandchildren) before moving back to Mooresville in July of 2012. They then joined Williamson's Chapel United Methodist Church. She and Leon regularly visited shut-ins and nursing homes. She baked bread, muffins, pies and cakes to take on these visits. She and Leon enjoyed visiting National Parks all over the country and Canada.
She was preceded in death by her brothers, Henry V. Lineberger Jr. and Bobby Lineberger.
Mrs. Gabriel is survived by her beloved husband, Vance Leon Gabriel of Cary; son, Danny Gabriel and his wife Patricia of High Point; daughter, Dee Ann Gabriel and Cader Howard of Cary; grandchildren, Will Gabriel of Albuquerque, N.M., Trent Gabriel of High Point, and Alexandra and Daniel Bejarano of Chapel Hill. She is also survived by sisters, Betty Ann Horton of Cleveland, N.C., and Patsy McCall of Davidson, N.C.
A memorial service will be held at The Kirk of Kildaire Presbyterian Church, 200 High Meadows Drive, Cary, NC 27511. In lieu of flowers, memorials may be made to The Kirk of Kildaire Presbyterian Church, 200 High Meadows Drive, Cary, NC 27511.
Cavin-Cook Funeral Home, Mooresville, NC, is serving the family of Mrs. Gabriel. Condolences may be made to the Gabriel family at www.cavin-cook.com.