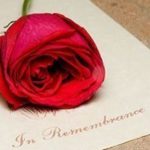 June Lockman of Kinston, N.C., passed away on May 18, 2020, at the age of 79. She was born on November 1, 1940.
She was the daughter of Wade and Hazel Lockman of Statesville, N.C. She was preceded in death by her parents and a sister, Helen Boisvert.
She is survived by two brothers, David (Laura) Lockman of Statesville and Ray Lockman of Belmont.
June was stricken by a terrible disease at an early age. Therefore, she spent the main part of her life at Caswell Center in Kinston, N.C. Her caregivers said she had a wonderful, happy outlook on life.
The family will have a private graveside service at a later time.
Troutman Funeral Home is serving the family.