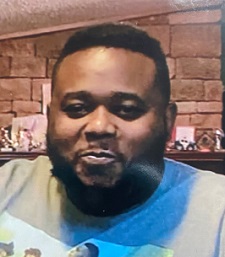 Mr. Justin Marvas Wilson, 30, of 408 Monroe Street, Statesville, N.C., departed this life on Thursday, July 8, 2020, following an automobile accident. He was born in Iredell County on October 19, 1989, and was the son of David Lee Wilson and Teresa Angela Joyner.
He attended South Iredell High School and later Statesville High School. At the time of his death, he was employed by Tyson. He was preceded in death by an infant son, Bryson Wilson; and his grandparents, Marbest Fleming, William Fleming, Ceola Wilson and Wade Wilson.
He leaves to cherish the memory of his life his mother, Teresa Angela Joyner of Statesville; his father, David Lee Wilson of Mocksville; one son, Kyng Jah'Cere Small of Statesville; two special friends, Samatha Small and Benita Rowe; one brother, Kevin Joyner of Statesville; one sister, Denise Wilson of Statesville; his grandfather, Joshua Rattlift; his godmother, Paulisa Jackson, Ms. Bea Mayfield and Grandpa Cliff Mayfield; three beautiful friends, Rod Mayfield, Drey Mayfield, Spencer Jackson and Tavis; the Wilson and Joyner Families; and a host of nieces, nephews, cousins, classmates and friends.
Celebration of Life Services will be conducted Thursday, July 16, 2020, at 2 p.m. at the Rutledge and Bigham Funeral Home. Minister Paulisa Jackson will officiate and burial will follow in the Belmont Cemetery in Statesville, N.C.
There will be no public visitation. Unfortunately, with the COVID-19 pandemic, Rutledge and Bigham Funeral Home, along with other funeral homes across the country, has been issued a mandate to limit the number of family and/or friends at funeral services. You can only enter the funeral with a funeral pass, which will be given to the family.
General viewing will be from 1 to 7 p.m. on Wednesday, July 15, and resume on Thursday, July 16, from 9 a.m. until the funeral hour.
Visit the Book of Memories for Justin at www.rutledgeandbigham.com. Rutledge and Bigham Funeral Home is serving the family.