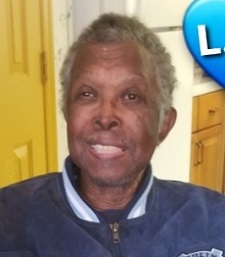 Mr. Lewis William Feimster, 74, of 1134 King Street, Statesville, N.C., passed away at the Gordon Hospice House on Friday, July 10, 2020, following an extended illness. He was born in Iredell County on October 6, 1944, and was the son of William Curtis Feimster and Dorene Moten Feimster. In addition to his parents, he was preceded in death by a brother, David Lynn Feimster, and a brother-in-law, Troy Parker.
He was a graduate of Unity High School and prior to his retirement was employed by Clark Equipment Company for over 29 years. He was a member of Highland Acres Church of Christ. His hobbies were playing softball and baseball, as well as fishing and hunting.
He leaves to cherish and celebrate the blessing of his life, his loving and devoted wife, Dorenda E. Feimster of the home; two sons, Eric Lewis Feimster and Everett William (Gleny) Feimster, both of Statesville; one daughter, Lorenda F. (Howard) Hunter of Statesville; two brothers, Michael Feimster of Nashville, Tenn., and Gary Wayne (Denise) Feimster of Statesville; three sisters, Glendora Feimster, Gloria Parker and Mae (Lawernce) Hall, all of Statesville; his grandchildren, Da'Shandas Feimser, Jorell Gilbert, Ariyanna Feimster, Areeyale Feimster, Eyan Feimster, Luke Horton and Noah Batts; great grandchildren, Muhonnis Feimster, DaJahree Foster, Ma'Shondis Foster and Jorell Gilbert; his mother-in-law, Doretha Ellison; his brother-in-law, William Ellison; and a host of nieces, nephews, cousins, neighbors, the Highland Acres Church Family, other relatives and friends.
Special thanks to Lawrence Hall, Kathy Johnson, Bobby Holmes and Preston Covington.
Celebration of Life Service will be conducted Tuesday, July 14, 2020, at 2 p.m. at Highland Acres Church of Christ. Brother Al Simmons will officiate and burial will follow in the Belmont Cemetery.
There will be no public visitation. Unfortunately, with the COVID-19 pandemic, Rutledge and Bigham Funeral Home, along with other funeral homes across the country, has been issued a mandate to limit the number of family and/or friends at funeral services. You can only enter the funeral with a funeral pass, which will be given to the family.
General public viewing will be from 1 to 7p.m. on Monday, July 13, and resume on Tuesday, July 14, from 9 a.m. until the funeral hour.
Visit the Book of Memories for Lewis at www.rutledgeandbigham.com. Rutledge and Bigham Funeral Home is serving the family.