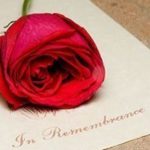 Karen L. Porterfield Livingston, 69, of Statesville, N.C., passed away on Saturday, May 2, 2020.
Karen was born on September 15, 1950, in West Virginia to the late Louise J. Porterfield and I.D. Porterfield. She was the third of five children and is survived by her husband of 50 years, Jerry A. Livingston of Statesville; one nephew, J. Burke Porterfield and his wife and two children of Greenville, S.C.; and Karen's four siblings, Andria L. Porterfield of Germantown, Md., Lewis Q. Porterfield of St. Helena Island, S.C., Margaret A. Porterfield of Southern Pines, N.C., and J. David Porterfield of Norman, Okla.
In 1962, Mr. and Mrs. Porterfield moved Karen and her siblings to Raleigh, N.C. Karen attended public schools in Raleigh and graduated from Needham Broughton High School in 1967. In the fall of 1967, Karen enrolled as a student at Appalachian State Teacher's College, where she met her husband, Jerry. The two married at Karen's home church, Ridge Road Baptist Church in Raleigh on November 28, 1969. Karen completed one year of college at Appalachian State and commuted three years to Lenoir Rhyne College in Hickory, where she earned a degree in Language Arts Education and a N.C. Teaching Certificate. For 11-plus years Karen taught Language Arts to many middle school students in Iredell County. Through the work-study program offered by the Iredell County Schools, Karen earned a Masters of Education Degree. She homeschooled two of her children for two years and taught at a private Christian School in Iredell County for several years. Karen also taught a Sunday School class with Mrs. Boone for a number of years at First Baptist Church in Statesville. Karen loved teaching her students and carefully planned each class's activities. For Karen, teaching was what she was meant to do. She loved her family, friends and pets. Her passing has created an unfillable void.
Karen and Jerry had three children, Adrian W. Livingston, Elizabeth A. Livingston and Andrew W. Livingston, all of whom have passed away.
A memorial service will be held at a later date.
In lieu of flowers, donations may be made to First Baptist Church, Gordon Hospice House, Lake Norman Humane Society or any organization that encourages children to read.
Troutman Funeral Home is serving the family.