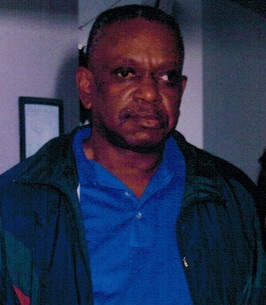 Mr. Leonard Alexander Gabriel Jr., 72, of Troutman, N.C., was born in Washington, D.C., on November 18, 1949, and was the son of the late Leonard A. Gabriel and Estelle Green Gabriel. He departed this life on Wednesday, August 12, 2020, in Greensboro, N.C., following an extended illness.
Gabe, as we affectionately called him, was exceptionally smart in school. In fact, he was the selected valedictorian. He was an alumnus of the Unity High School, Class of 1965. Leonard enjoyed attending social events sponsored by his Alumni Class for many years. Whether it was the annual cookout in August or the Christmas holiday social, he lived life to the fullest. He loved to dance and was a great swing-dancer indeed! He also enjoyed cruising with his wife to the Bahamas or Jamaica with family, friends or members of the alumni chapter.
In addition to watching his favorite Miami Dolphins NFL team, he also enjoyed spending time with his grandchildren, especially his namesake, Gabriel. He was much loved by all and will be greatly missed by many.
In addition to his parents, he was preceded in death by his sister, Patricia Gabriel Howard; a sister-in-law, Willene Summers Carson; and a nephew, Anthony Howard. He was united in marriage to Paula Dalton Gabriel, who survives.
He leaves to cherish the memory of his life, in addition to his wife Paula Dalton Gabriel, one son, Marcus L. Dalton of Greensboro; grandchildren, Ashinti Dalton of Statesville, Asa Dalton of Atlanta, Ga., Pervis Dalton of Raleigh, Marcus Dalton of Burlington, Gabriel Dalton of Greensboro, and Jordon Reid of Statesville; two great grandchildren; one sister, Dr. Deborah Gray of Clinton, Miss.; sisters-in-law and brother-in-law, Cathy (Walter) Cornelius of Greensboro, Shelia (Kenneth) Boller of Statesville and James Dalton of Corona, N.Y.; nieces and nephews, Jada Howard Greene, Johona Howard and Antione Howard; an aunt, Patricia Haskins of New Jersey; cousins, Orian Holland and Todd (Tracy) Gabriel of Salisbury; and a host of other relatives and friends.
Celebration of Life Services will be conducted Sunday, August 16, 2020, at 10:30 a.m. at The Iredell Memorial Park with Missionary Shelia Boller officiating. Mr. Gabriel will remain at Rutledge and Bigham Funeral Home, where general public viewing will be held on Saturday, August 15, 2020, from 12 noon until 7 p.m., and will resume on Sunday, August 16, from 9 a.m. until 10 a.m. until he is taken to the Park for the funeral service.
Rutledge and Bigham Funeral Home is serving the family.