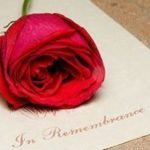 Leonard Roy LaForgia, who was born on May 9, 1957, passed away peacefully after an extended illness on Friday, September 4, 2020.
He is survived by his mother, Dorothy (Banta) LaForgia; his wife, Gerianne (West) Grell-LaForgia; a son, Vincent R. LaForgia; two brothers, George and Robert; two sisters, Verna (Conner) and Marion (Worthan); and a niece, Stacy (Conner) Magee. His father, Vincent, and a sister Mary (Wright) LaForgia, predeceased him.
Cavin-Cook Funeral Home & Crematory, Mooresville, is serving the family of Mr. LaForgia. Condolences may be made to the family at www.cavin-cook.com.