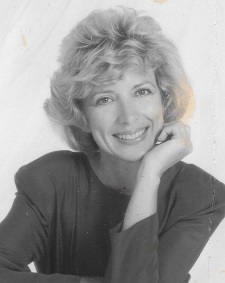 Linda Kay Barker Eldridge, 75, of Alisa Viejo, Calif., formerly of Statesville, N.C., passed away January 10, 2020, at the Gordon Hospice House.
She was born August 24, 1944, the second child of five children to the late Louise and Zeb Barker of Statesville.
Linda was a 1962 graduate of Harmony High School, where she was a member of the Varsity Cheerleading squad. Linda attended Greensboro College and transferred to UNC Greensboro where she graduated in 1968 with her Bachelor of Music degree in Piano Performance. She went on to Denver University in Denver, Colo., where she earned her Master of Music degree.
She taught piano in Colorado and in 1975 moved to California, where she has lived for over 30 years. Her first job there was playing at Mario's restaurant, where she formed The Showcase Singers, a group of professionally trained singers who have continued to perform under her direction and accompaniment.
Linda performed in musical theatre as well as many other venues in southern California over the course of her career. As well as performing, she privately taught piano to many students of all ages. She especially enjoyed teaching children, many of whom have gone on to universities to continue their musical education.
In addition to a career in music, Linda was a licensed pilot and member of the 99's, a national organization of women pilots. Linda loved flying and was a flight instructor for several years. She leaves many dear friends in the 99's.
Linda loved her family and friends in North Carolina, as well as those in California and visited North Carolina as much as possible, spending most Christmas holidays with her family.
Left to cherish her memory are two brothers, Zeb Barker II (Buddy) of Statesville and Kenneth Barker (Kenny) of San Juan Capistrano, Calif.; two sisters, Robin Gilleland and Nancy Ashburn of Statesville; two sisters-in-law, Carolyn Barker of Statesville and Shelly Barker of San Juan Capistrano, Calif.; four nieces, Camella Snouse, Melissa Collins, Amanda Ponder and Sarah Snouse; and nephews Alex Gilleland and Benjamin Snouse.
She also leaves behind a great niece, Piper Collins, and great nephews, Knox Collins, Ezra Collins, Satchel Collins, Oaks Collins and Alvie Collins, all of Statesville, and Asa and Clementine Ponder of Charlotte. She also leaves a special friend and loved one, Ron Loscalzo of California.
In her own words, Linda expressed how she wants to be remembered: "Although I have lived many years in California, I always felt that North Carolina was my home. I want to be remembered as a loving, caring person, grateful for loving parents, extended family and the many joys and blessings in my life – music and flying."
A memorial service will be held at Hebron Baptist Church. The date and time will be announced later. Burial will follow in the church cemetery. The family will receive friends prior to the service.
The family wishes to give special thanks to those at Iredell Memorial Hospital CCU who took such good care of her while she was a patient and to the nurses and doctors who cared for her when she was moved to the First Floor. Also a very special thanks to all the Hospice caregivers who took such wonderful care of her while she was there – going above and beyond in kindness and love.
Online condolences may be made to the family at www.troutmanfuneralhome.com
Troutman Funeral Home is serving the family of Linda Eldridge