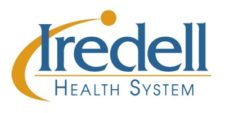 Special to Iredell Free News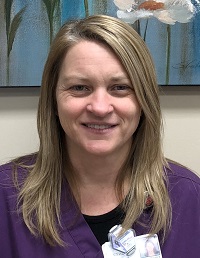 Meredith Ballard has been named mammography supervisor for Iredell Health System's Women's Health Center.
In her new position, Ballard is responsible for maintaining a high level of service for the center's breast imaging services. She ensures that the center's services comply with Food and Drug Administration (FDA) and American College of Radiology (ACR) standards.
"I am excited to start this new phase of my career at Iredell and hope to achieve some new positive goals for myself and the Women's Health Center," she said.
Ballard earned an Associate of Applied Science in Radiologic Technology from Rowan–Cabarrus Community College. She has 23 years of experience as a radiologic technician and mammography technician.
"Healthcare is not just a job for me; it is a mission field," she said. "It is a chance to show care for others and be there for them in their time of need."
Continuously educating patients, Iredell Health System and the Iredell Women's Health Center provide high-quality mammography and associated services. They promote monthly breast self-examinations and urge all women over 40 to have an annual mammogram and annual clinical breast exams.
Ballard feels a strong connection to Iredell Health System having worked for the nonprofit organization for 26 years.
"I have grown up at Iredell and made many friends along the way," she said of the Health System. "I consider Iredell part of my family."
Ballard is studying to earn a Bachelor of Science in Imaging Management from Cabarrus College of Health Sciences. She enjoys traveling to the Florida Panhandle and spending time at the beach with her husband, daughter, and two stepsons.
Learn More
To learn more about the Iredell Women's Health Center, call 704-878-4551.
About Iredell Health System
Iredell Health System includes Iredell Memorial Hospital, Iredell Home Health, Iredell Wound Care &
Hyperbaric Center, Community and Corporate Wellness, Occupational Medicine, the Iredell Physician
Network and more. Iredell Memorial Hospital is the largest and only nonprofit hospital in Iredell County.
The comprehensive healthcare facility has 247 beds, more than 1,600 employees, and has 260 physicians representing various specialties. Centers of excellence include Women's and Children's, Cardiovascular, Cancer, Surgical Services and Wellness & Prevention. The mission of Iredell Health System is to inspire wellbeing. For a comprehensive list of services and programs, visit www.iredellhealth.org