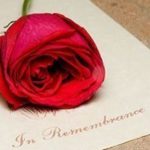 Linda Sue Sharpe Comer, 60, passed away Tuesday, November 10, 2020, at Gordon Hospice House. She was born Thursday, January 21, 1960, in Iredell County to the late Clyde Ralph Sharpe Jr. and Mary Lizzie Lambert Sharpe.
In addition to her parents, Linda was preceded in death by an infant daughter, and one brother, Michael Lambert.
Linda is survived by one son, Tony Miller of Olin; one daughter, Brandi King of Harmony; one brother, Jerry Sharpe of Union Grove; one sister, Nancy Measimer of Harmony; a number of grandchildren, and a special friend, Ricky Hamm of the home.
A Graveside Service will be conducted at 2 p.m. on Saturday, November 14, 2020, at the Friendly Chapel Baptist Church Cemetery. Rev. Ronnie Wooten will officiate. There will be no formal visitation.
Chapman Funeral Home is serving the family.