BY H. STEPHEN SHOEMAKER
On November 9 and 10, we remember the beginning of the public and official path to the Holocaust in Hitler's Germany. We call it Kristallnacht, The Night of Broken Glass.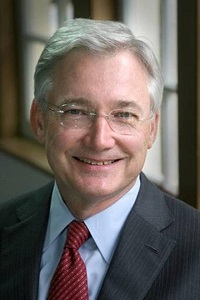 On November 9, 1938, Hitler ordered a rampage of violence against Jewish homes, synagogues and businesses. Jewish holy Scriptures were burned and Jewish holy objects were destroyed. By the time this rampage was over more than 7,000 Jewish businesses were ransacked, homes and synagogues destroyed. Some 30,000 Jewish men were arrested and deported to concentration camps. The genocide had begun.
On that night a brilliant young German theologian named Dietrich Bonhoeffer, who would later be executed by Hitler, sat at his desk and read Psalm 74:
"O, God, why do you cast us off forever? … Your foes have roared in your holy place; they set up their emblems there …. They set your sanctuary on fire …. They said to themselves, 'We will utterly subdue them.' … How long, O, God, is the foe to scoff?"
As Bonhoeffer read that psalm, he wrote in the margin of the page: "How long, O God, shall I be a bystander?"
We have seen in these last years the rise of racial and religious hatred. We remember Mother Emanuel Church in Charleston and Tree of Life synagogue in Pittsburg. We remember the white supremacist march in Charlottesville with marchers carrying racist and anti-Jewish signs, some identical to those in Nazi Germany. Synagogues and mosques now have to hire regular security guards when they worship. White supremacist slogans are plastered everywhere. This long night is not over.
We all know this. Bonhoeffer's question haunts: "How long shall I be a bystander?" At their best, God's people will not let themselves be bystanders. So, on this anniversary, let us stand together against all forms of racial and religious hatred in our community and nation.
H. Stephen Shoemaker is pastor of Grace Baptist Church.