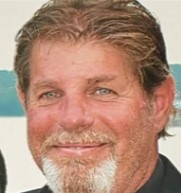 Loren Lee Bradburn, 53, of Statesville, N.C., died Sunday, December 20, 2020, in West Virginia. He was born in La Mesa County, Calif., on January 1, 1967, to Jean Gilliland Bradburn and the late Myron Wilfred Bradburn.
Loren was co-owner and operator of Southern Maintenance Solution, Inc. He loved to be on the go. He enjoyed working, boating, being on the lake, fixing things and spending time with friends. He loved watching the stars and planets. He was a friend to all.
In addition to his mother, those left to cherish his memory are his wife, Alisha James Bradburn; two daughters, Breanna Zaldivar (Anthony) and Katlin Bradburn, both of California; two stepdaughters, Morgan Latshaw (Hunter) of Mt. Holly and Jadyn Dixon of Statesville; a stepson, Cameron Dixon of Statesville; three grandchildren, Christal Cowle, Jade Zaldivar and Kamden Bradburn; two brothers, Vint Bradburn (Maggie) of California and Clint Bradburn of Colorado; and a sister, Myra Glenn (Steve) of California.
Celebration of Life service arrangements will be announced by Nicholson Funeral Home.
Memorials may be made to ASPCA, PO Box 96929, Washington, DC, 20090-6929. Fond memories and condolences may be left at www.nicholsonfunerals.com.
Nicholson Funeral Home is serving the family.