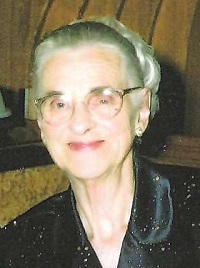 Marjorie Pauline Gwaltney Christy, 90, of Statesville, N.C., passed away Tuesday, March 24, 2020, at Maple Leaf Healthcare.
Born in Alexander County on August 7, 1929, she was the daughter of the late Jay P. Gwaltney and Edith Gertrude McLain Gwaltney.
In addition to her parents, she was preceded in death by her husband, Junius Fleming Christy, who passed away on June 6, 1988. They shared 33 years of marriage together.
Marjorie retired from Celanese after many years of service. She later worked in the cafeteria at Third Creek Elementary School. She was a member of Morning Star Baptist Church.
Those left to cherish her memory are her children, Denise Newman (Jeff), Diane Mahala (Thomas), Mark Christy (Trish), Dale Christy (Bonnie) and Karen Dulin (Gene); ten grandchildren; twenty-two great-grandchildren; and two great-great grandchildren.
She is further survived by her two step-children, Tony Christy and Judy Pope (Frank); two brothers, Jerry Gwaltney (Margaret) and Gene Gwaltney.
There will be no formal visitation; however, Marjorie will lie in state at Morning Star Baptist Church Thursday, March 26, 2020, from 11 a.m. to 5 p.m. and 6 to 8 p.m., and also Friday, March 27, 2020, from 9 a.m. to 12 noon.
The family will hold a private service with burial at Iredell Memorial Gardens.
Memorial donations may be made to the Alzheimer's Association – Western Carolina Chapter 4600 Park Road #250, Charlotte, NC 28209.
Online condolences may be left for the family at www.bunchjohnsonfuneralhome.com.
Bunch-Johnson Funeral Home is honored to be serving the Christy family.