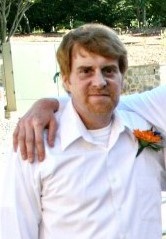 Mark Edward Rogowski, 60, of Raleigh, N.C., and formerly of Statesville, NC, died unexpectedly on Thursday, May 21, 2020, of a heart attack at his residence in Raleigh.
Mark was born December 31, 1959, in Davenport, Iowa and raised in Winnetka, Ill. He was the son of Walter Stanley Rogowski and Charlotte Bednared Rogowski of Crown Point, Indiana.
Mark loved being outdoors among God's creatures and especially enjoyed fishing, camping, traveling, and he was a great cook.
Mark was preceeded in death by his father, Walter Stanley Rogowski. He is survived by the mother of his children, Dolores Holt Cheatham, of Candler, N.C.; his daughter, Marianne Rogowski Yeckley (James) of Anchorage, Alaska; his son, Walter William Rogowski (Erika) of Candler, N.C.; and his granddaughter, Isabella Lyla Rogowski.
The family would especially like to thank Dr. Brian Klausner of Raleigh, Arlene Smith of Raleigh, the entire WakeMed PATH team, Officer J.S. Dickinson of the Raleigh Police Department, and Carlton L. Gray Funeral Home for their kindness, compassion, and assistance with our father.
If anyone wishes to memorialize Mark's life, they can do so by making a gift to WakeMed Health & Hospitals in his honor. Gifts can be made online at http://www.wakemedfoundation.org or by mail: WakeMed Foundation, 3000 New Bern Avenue, Raleigh, NC 27610.
The family will hold a private service at a later date.