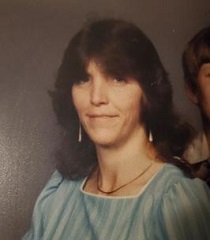 Mrs. Mary Catherine Hudspeth Parsons, daughter of Millard Marshall Hudspeth and Nellie Mae Ladd Hudspeth, was born in Iredell County, N.C., on September 26, 1951. She departed this life on November 29, 2020, at her residence.
She was a graduate of South Iredell High School and was employed as a knitter at Thorlo. She was preceded in death by two grandsons, Joe Parsons Jr. and Jo'Anthony Parsons; and a special friend, Norman "Inka" Parks.
She leaves to cherish the memory of her life two sons, Earl (April) Parsons and Joseph (Regina) Parsons, both of Statesville; one daughter, Angela Whitley of Statesville; three brothers, James (Pat) Hudspeth, Rex (Catherine) Hudspeth and Dewight (Donna) Hudspeth, all of Statesville; a sister, Calaire Hudspeth of Statesville; 15 grandchildren, Dakota (Amber) Parsons, Jalischiya (Tanya) Parsons, Raquelle (Quience) Parsons, Jakob (Brittany) Parsons, Fantasia (Deltrich) Parsons, Alterak (Celeste) Parsons, Nasir Parsons, Narog Parsons, Bricen Parsons, Jaques Parsons, Kandace (Marlek) Parsons, Samiaya Chambers, Marcus Chambers, Joshawn Parsons, Kentavious Parsons, Kaidyn Parsons and Princess Parsons; great grandchildren, Jayden Parsons. Maquel Parsons, Anthony Parsons, Nova Lewis, Octavia Parsons, Altereak Parsons, Ja'Kari Parsons, Mea Curruth-Soto and M.J.R; a host of nieces, nephews, cousins, other relatives and friends.
Rutledge and Bigham Funeral Home is serving the family.