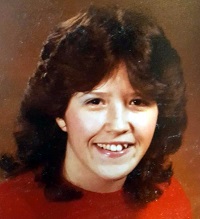 Midge Ruth Crim, 52, passed away on Tuesday, July 14, 2020. She was born on September 11, 1967.
Midge grew up in Weedsport, N.Y. She was predeceased by her parents, Madeline Crim and Delmar Crim.
She is survived by two children, Delmar Crim and Marissa Crim; and five siblings, David Crim, Marjorie Rosati, Delmar Crim, Madeline Smith, and Brenda Ball. She was loved by many nieces and nephews.
Midge loved her children and animals. She worked hard to support the effort to prevent the maltreatment and rescue of animals.
There are no public services scheduled.
Bunch-Johnson Funeral Home is serving the family.