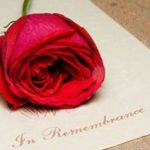 Morton Kent Palmer, 86, of Statesville, N.C., died peacefully at home after a short illness. He suffered a major stroke in 2012, but it was colon cancer that took him away.
Born April 30, 1934, in Pasquotank County, N.C., Mort was the son of the late Harley Calvin and Gaynelle Raper Palmer. He was a graduate of Greensboro College and received his master's degree from Appalachian State University. He served in the U.S. Marine Corps and was a member of Broad Street Methodist Church.
Sixty-two years ago, on June 29 1958, he married the love of his life, Virginia Higgins Palmer.
A man of few words, Mort was a great reader, furniture builder, vegetable grower and amateur painter. But above all, his family came first. He loved us more than anything.
He was a very private person, a deep thinker and an intellectual; always kind to friends and family in his quiet way. He had a wonderful sense of humor — even though he had his moments of stubbornness and grumpiness — and he had a great love of old musicals. He will be deeply missed by his wife Virginia; his daughters, Frances Palmer Cameron-Wilson and Camilla Ruth Palmer; and his granddaughter, Juliet Caton Cameron-Wilson.
A private family service will be held.
Memorials may be made to Hospice and Palliative Care of Iredell County, 2347 Simonton Road, Statesville, NC 26625. Online condolences may be made to the family at www.troutmanfuneralhome.com.
Troutman Funeral Home is serving the family.