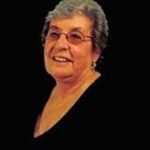 Mrs. Barbara Elizabeth Brown Vandervort, 77, of Statesville, N.C., died Friday, July 17, 2020, at Carolina Caring in Newton, N.C. Born in Long Island, N.Y., on January 31, 1943, she was a daughter of the late Oscar Pendleton Brown Jr. and Elizabeth Teeuwe Brown.
She enjoyed cruising, beading and jewelry making, and at one time was an officer of the American Legion Ladies Auxiliary. From 1985 until 1989, she was an administrator for the nurse placement service of Lutheran Homes and Hospitals. From 1989 until 1991, she was a nursing instructor at Mansfield Business College and co-wrote course manuals for diet and nutrition therapy and medical terminology. From 1994 until 2001, she served as Executive Director of the Chenango County Child Care Coordinator Council in New York. Funding streams increased by more than $90,000 due to her ability to write grants. Also from 1991 and 2001, she was a Ready To Learn Instructor and Grant Writer for WSKG Public Broadcasting Station.
Survivors include her husband, Jerry Adkins of the home; sons, Peter and Timothy Vandervort; and a daughter, Caryn Korthuis; along with two brothers, Robert and Bruce Brown. Also surviving are grandchildren, Jessica Nichols, Taylor Vandervort, Elizabeth Vandervort, Ryan Korthuis, Bobbi Korthuis and Madeleine Vandervort; and great grandchildren, Michael Pond, Delaney Pond, Jacksyn Pond, Caleb Nichols and Meleah Nichols.
Family services will be private. Condolences may be sent online to the family to www.nicholsonfunerals.com.
In lieu of flowers, memorials may be given to the Lake Norman Humane Society, P.O. Box 3937 Mooresville, N.C. 28117. Nicholson Funeral Home is entrusted with the arrangements.
Nicholson Funeral Home is serving the family.