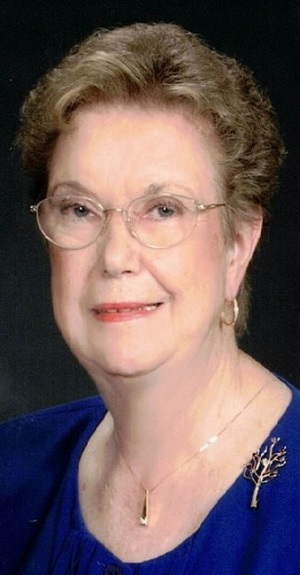 Nancy Jane Watt Wooten, 84, of Statesville, N.C., went home to be with her heavenly Father and was finally reunited with the love of her life and husband of 65 years, Lonnie Wooten, on January 18, 2020.
She was born June 19, 1935, in Iredell County to the late Thomas and Bessie Watt. In addition to her parents, she was preceded in death by her brothers, Robert, James and David Watt, as well as four sisters, Frances Privette, Ann Poole, Betty Myers and Peggy McNeely. She has one surviving brother, Tom (Doris) Watt, whom she loved dearly.
Nancy was a homemaker throughout her life and is survived by her three children, Freda (Jerry) Alford, Debbie (Jim) Dagenhart and Patsy (Gary) Beach. Nancy was a wonderful grandmother and had five grandchildren to brag about, Sara (Greg) Waugh, Doug (Claire) Dagenhart, David (Megan) Dagenhart, Hannah (Jeremy) Roberts and Caleb Dagenhart. She also had four great grandchildren, Kate and Luke Waugh as well as Asa and Jude Dagenhart.
Nancy loved spending time with her family. She was a wonderful cook, her chicken pot pie and red velvet cake will especially be missed! She was a lifetime member of Bethlehem United Methodist Church. She loved going to church and singing in the choir brought her the most joy. Her hands cared so dearly for so many people throughout the years.
Family will receive friends Tuesday, January 21, 2020, at Bethlehem United Methodist Church at 10 a.m. in the fellowship hall with the funeral following at 11 a.m. in the sanctuary with the Reverend Michael Flack officiating. Burial for Mrs. Wooten will be in the church cemetery alongside her lifetime companion and husband, Lonnie.
The family would like to extend a heartfelt gratitude to all the caring and passionate ladies of Sherries In Home Care. Your love and care for our mom will never be forgotten. The family would also like to thank her special friend Carol Morrison. In lieu of flowers the family requests donations be made to Bethlehem UMC or Carolina Caring Hospice, 3975 Robinson Road, Newton, NC 28658.
Condolences for the family can be made at www.bunchjohnsonfuneralhome.com.
Bunch-Johnson Funeral Home is honored to be serving the Wooten family.