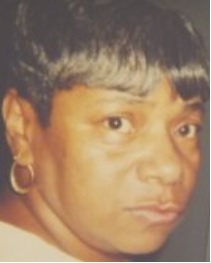 Natalie Yvonne Parks Phillips, beloved daughter of the late Elder Charlie Parks Sr. and Beatrice Murdock Parks, was born in Iredell County on June 9, 1949. She entered into eternal rest on Sunday, April 19, 2020, at Holy Cross Hospital in Silver Springs, Md., following an illness.
She was educated in the Statesville, N.C., and Washington, D.C., Public School Systems and attended Syracuse New York University. She retired from Northrop Grumman Company, where she worked for twenty-six years. She was a lifelong member of The United House of Prayer for All People. She enjoyed cooking, shopping and traveling.
She was married to the late Robert Phillips Jr., who preceded her in death. In addition to her husband Robert and her parents, she was preceded in death by one son, Charles Phillips; two grandsons, Destin Phillips and Curtis Davis; three brothers, Charles Parks Jr., Walter Nathaniel Parks and Daniel Parks; and two sisters, Emma Louise Boiler and Mary Jane Houser.
She leaves to cherish the memory of her life two sons, Robert Phillips III and Curtis (Charlene) Phillips, both of Maryland; one step-daughter, Robin Phillips; twelve granddaughters, Rozlin Hardy, Monica Hardy, Brittany Hardym, Brianna Hardy, Myeisha Hardy, Matriece Phillips, and Juanae Hardy, all of Washington, D.C., and Dasjhae Phillips, Curtease Goodman, Shantease Goodman, Destinee Phillips and Cobi Dugar, all of Maryland; five great grandchildren, Charles Hardy, Robert Hardy, and Teleio Robinson, all of Washington, D.C., Rico Metts of Virginia, Kenya Jackson of Maryland; two great granddaughters, Zyaire Hardy and Jolani Hardy, both of Washington, D.C.; two sisters-in-law, Christine Parks and Sadie Barfield Parks, both of Washington, D.C.; a very special friend, Rufus Gant of Maryland; and a host of nieces, nephews, great nieces, great nephews, cousins, the entire Gant family that she loved dearly, other relatives and friends.
Celebration of Life Services will be conducted Sunday, April 26, 2020, at 2 p.m. at The Mary B. Bigham Memorial Chapel of Rutledge and Bigham Funeral Home in Statesville, N.C. Pastor Glen J. Usry will officiate and burial will follow in the Belmont Cemetery.
There will be no public visitation. Unfortunately, with the COVID-19 Virus, Rutledge and Bigham Funeral Home, along with other funeral homes across the country, have been issued a mandate to limit the number of family and/or friends at funeral services. You can only enter the funeral with a funeral pass, which will be given to the family.
After the service is over, you can view online streaming of the service. Go to Book of Memories and click on photos and video. You will see a link to Facebook that leads to the online video.
Rutledge & Bigham Funeral Home is serving the family.