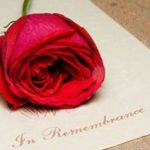 Okky VanderGoot Deters, 87, of Mooresville, N.C., passed away on Wednesday, September 2, 2020. She was born on March 31, 1933, in the Netherlands to the late Tice and Ann Baker Vandergoot.
In addition to her parents, she was preceded in death by her sister, Grace Rosado; and brother, Peter VanderGoot.
She is survived by her husband, John Deters; children, John A. Deters, Anita Wize (Rick), and Richard Deters; brother, Jerry Vandergoot (Jane); grandchildren, Gary Wize (Devan), Brian Wize (Candice), Jeffrey Wize, Laura Deters, Holly Deters, Tys Deters, and Aspen Deters; and great grandchildren, Joseph Brennan and Arabella Wize.
A Memorial service will be held at 1 p.m. on Saturday, September 5, at Eastside Baptist Church with Rev. Steve Pace officiating. The family will receive friends immediately following the service at the church.
Memorials may be made to Eastside Baptist Church, 182 Linwood Road, Mooresville, NC 28115.
Cavin-Cook Funeral Home & Crematory, Mooresville, is serving the family of Mrs. Deters. Condolences may be made to the family at www.cavin-cook.com.