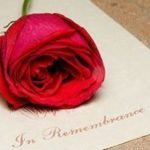 My beloved mother Olga Lopez was born and raised in Bronx, N.Y. She was a mother of two children (Sandra and John) dedicated to raising her children to know and serve the lord.
In addition, to raising her children she was a gifted church pianist. She served as a church organist at John 3:16 church. There she shared her passion and joy to usher in the presence of God. As she played, the people would be drawn by the music. The music would encourage the people to come into the church to assemble to worship. As time passed, she was employed as the church organist. I have very fond memories of sitting up at the organ as she played for the congregation, as well as traveling with mom as she was requested to play for other various church events. Another fond memory is my mother's love for knitting. I recall the beautiful tablecloths, pillow shams, quilts and doilies. Each handcrafted design was unique and never the same. Her designs were a beautiful expression of her quiet tender love which could be seen with each woven stitch in the gifts that were being knitted for her family.
Furthermore, she was a friend, companion, counselor, and great caregiver.
A Memorial service will be held at 2 p.m. on Tuesday, December 15, 2020, at Cavin-Cook Funeral Home Chapel with Eddie Karriker officiating. Burial will follow the service at Glenwood Memorial Park, Mooresville.
Cavin-Cook Funeral Home, Mooresville, is serving the Lopez family. Condolences may be made to the family at www.cavin-cook.com.