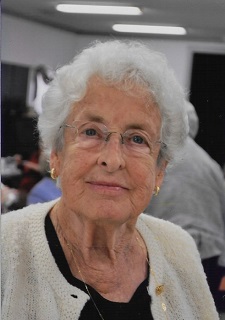 Peggy DeAnne Warlick, 82, of Statesville, passed away, Friday, April 17, 2020 at the Gordon Hospice House.
Ms. Warlick was born July 26, 1937, in Newell, N.C., and was the daughter of the late Samuel Newell Warlick and Eula Paschall Warlick. She was a graduate of Statesville City Schools and attended the University of North Carolina at Greensboro (then known as Woman's College of UNC), where she received a degree in English. She began her work as an assistant librarian and teacher at George Washington High School, in Danville, Va., and then began teaching English and Newspaper Journalism at Statesville Senior High School in 1963 until her retirement in 1991.
Peggy's educational honors included Statesville City Schools Teacher of the Year (1982-1983), First Union Outstanding Educator (1987), the Governor's Business Awards Program for Excellence in Teaching Language Arts (1988), VIP Teacher of the Year (1990-1991,) the Herbert W. Sampsel Award for displaying distinguished qualities of leadership, integrity and concern for students (1982) and Statesville Senior High School Teacher of the Year for 13 years.
Her educational organizations included being a member of Professional Review Committee of N.C. Board of Education, Member of NEA, NCEA and N.C. English Teachers' Association, and Member of Delta Kappa Gamma – Alpha XI.
She was a member of Forest Park Presbyterian Church, where she served as a deacon, elder, circle leader and chairperson of numerous committees, including Nominating and Stewardship committees and also Membership and Outreach. She was a former member of the church choir, was the former Church Women Historian and was the Recipient of Presbyterian Women Honorary Life Membership in 1998. Her community activities included former editor of Yokefellow newsletter, former member of Statesville Junior Service League, Meals on Wheels volunteer, Civil Service Board Member and Board of Directors for the Elder Center.
She is survived by a sister-in-law, Jean Warlick of Gainesville, Ga.; two nephews, Steve Warlick of Gainesville, Ga., and Michael Warlick of Charlottesville, Va.; two nieces, Pamela Hazen of Brooklyn Heights, N.Y., and Debbie Kinney of Gainesville, Ga., close cousins, Rebecca Wilder of Chapel Hill and Patricia Warlick of Statesville; two great nephews; and four great nieces. She was preceded in death by a brother, Samuel Furman Warlick, and a sister, Elizabeth W. Anderson.
The family is so grateful for all her dear friends and former students who have meant so much to Peggy throughout the years. Words cannot describe how much she cherished your friendship. A special thanks to her caregivers who watched over her in the final months of her life. The love you showed her is greatly appreciated.
Peggy will lie in state on Tuesday, April 21, from 10 a.m. to 5 p.m. at Troutman Funeral Home. A private family graveside service will be held Wednesday, April 22, at Oakwood Cemetery. A celebration of life service for Peggy will be held at a later date.
Memorials may be made to Forest Park Presbyterian Church, Hospice and Palliative Care of Iredell County, Children's Hope Alliance-Barium Springs Campus or the charity of the donor's choice. Online condolences may be made to the family at www.troutmanfuneralhome.com.
Troutman Funeral Home is serving the family.
"WHATEVER HAPPENS TO YOU, MAKES A DIFFERENCE TO ME." ~ Peggy Warlick