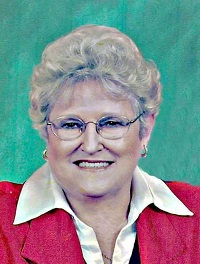 Rena Jane Sharpe Spence, 86, of Clarkston, Mich., formerly of Statesville, passed away Friday, July 31, 2020.
She was born May 27, 1934, to the late James Frank Sharpe and Ethel Irene Goble Sharpe.
Mrs. Spence worked many years as a switchboard operator at Iredell Memorial Hospital.
In addition to her parents, she was also preceded in death by her husband, Lewis R. Spence, and brothers-in-law, Sonny Butler and Harold Freel.
Those left to cherish her memory are her children, James (Patty) Spence, Sheila (Mark) Radunz, Lisa (Dane) Vowell and Darryl (Carrie) Spence; grandchildren, James (Amy) Spence, Stacy (Brian) Lacey, Joshua (Kayla) Leo, Chase (Paige) Leo, David (Rochelle) Carlson, Amanda McKay (fiancé, Joseph Goerke), Melissa (Travis) Albright, Jessica Spence, Trisha (Matthew) Tackett and Tyler Spence (fiancé, Samantha Campbell).
She is further survived by 17 great-grandchildren; sister, Patsy Butler; and sister-in-law, Vera Freel.
Mrs. Spence will lie in state at Bunch-Johnson Funeral Home on Wednesday, August 5, 2020, from 11 a.m. until 5 p.m.
The funeral service will be held on Thursday, August 6, 2020, at 10 a.m. in the Chapel of Bunch-Johnson Funeral Home with Rev. Ronald Setzer officiating. Burial will follow at Bethel United Methodist Church Cemetery.
Online condolences may be left at www.bunchjohnsonfuneralhome.com.
Bunch-Johnson Funeral Home is serving the Spence family.