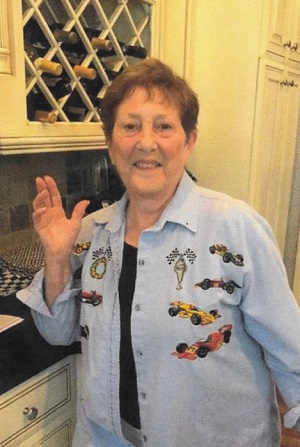 Rita Jean Renzoni Ruzewski passed away peacefully in her sleep on April 2, 2020, at the age of 78. Rita was born to parents Mario and Amy Renzoni on March 24 of 1942 in Depew, N.Y.
She grew up as the eldest to her brother Ron Renzoni. She attended Hilbert College and worked for Fisher Price Toys and API Delevan electronics. On May 9 of 1964 she married Richard Ruzewski. They raised their two sons in Elma, N.Y., preceding their retirement in Mooresville, N.C.
Rita was a kind and creative women who loved her two granddaughters more than anything. She was incredibly proud of her sons, frequently sharing their accomplishments. Rita was an active member of her community. She spent much of her time socializing with friends, members of the Golden Girls Club, and volunteering for St. Therese Church. She was a self-proclaimed sommelier (wine lover) who loved to paint, garden, sew, and travel. Her favorite trip was to Italy in 2018.
She is survived by her loving husband, Richard Ruzewski; her brother; Ron Renzoni and wife Darlene; her children, Richard Jr. and his partner Scott, Ronald, his wife Kim; and her grandchildren, Taylor and Kenzie.
At Rita's request, her body will be cremated. Services and memorial will be held at a later date to celebrate Rita's life. In lieu of flowers, the family asks that offerings me made for Rita at St. Therese Church, 217 Brawley School Road, Mooresville NC 28117.
Troutman Funeral Home is serving the family.