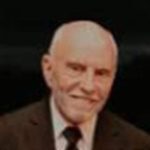 Robert Lee Fesperman, 78, of Mooresville, N.C., passed away on Friday, July 3, 2020, at Lake Norman Regional Medical Center.
Mr. Fesperman was born July 20, 1941, to the late Roy and Nettie Mae Fesperman. Robert retired as the manager at the Mooresville Whataburger after working for 40 years. He was a faithful member of Troutman Baptist Church.
Robert is survived by his wife Mary M. Fesperman; brother, Richard Fesperman; children, Terry Joe Fesperman, Randy Lee Fesperman and Heidi Marrs; grandchildren, Candice Gallant, Terry Joe Fesperman, Justin Fesperman, James Marrs and Spencer Fesperman; and great grandchildren, Chloe Luecht, Oliver Fesperman, Eva Fesperman and Brody Fesperman.
A visitation will be held on Monday July 6, from 1 to 2 p.m. with a memorial service to follow at 2 p.m. in the Cavin-Cook Funeral Home Chapel.
Cavin-Cook Funeral Home & Crematory, Mooresville, is serving the family.