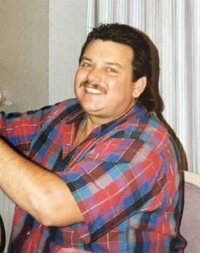 Robert Lee Jones, 67, passed away August 9, 2020, while under the care of Gordon Hospice House. Robert was born January 16, 1953, in Anniston, Ala., to the late Vernon and Estelle Jones.
He was a music lover and had a great love for building, remodeling and collecting. He married his late wife, Wanda Jones, on April 23, 1985. He was a member of the Moose Lodge of Winston-Salem, N.C.
Robert is survived by a large and loving family, including his son, Jason Jones of Florida; daughters, Cheryl Abbott (Kevin) of Statesville, Jennifer Jones (Bobby) of Florida, and Valarie Dirusso (James) of Florida, and Anthony Brock. Also surviving are grandchildren are Cassie, Tori, Stephanie, Katelyn, AJ, Patricia and Skylynn; and four great-grandchildren, along with numerous sisters, brothers, nieces, nephews, In-laws and friends.
In lieu of flowers the family ask that donations be made in honor of Robert to Gordon Hospice House.
Funeral arrangements are under the care and direction of Reavis Funeral Home of Statesville.