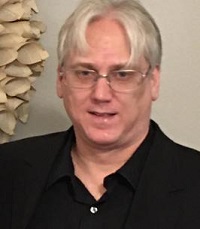 Mr. Ross Edward Haberern Sr., 50, son of Helen Ruth Patch Haberern and the late Robert William Haberern Sr., was born on April 13, 1970, in Manchester, Conn. He departed this life on Saturday, December 5, 2020.
He was educated in the Public Schools of Connecticut and prior to his retirement he was employed by Hampshire College in the Maintenance Department. He was married to Cassandra Dunlap Haberern, who survives.
In addition to his wife, he leaves to cherish the memory of his life, a son, Ross Edward Haberern II, of the home; two brothers, Robert William (Deborah) Haberern of West Springfield, Mass.; and Albert Michael Haberern of Fusuffield, Conn.; a sister Kathryn Diane (Tommy Dailey) of Munson, Mass.; and a host of niences, nephews, cousins, other relatives and friends.
Rutledge and Bigham Funeral Home is serving the family.