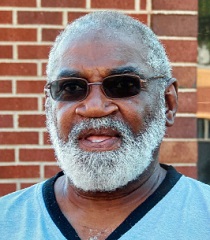 Mr. Roy Edward Green, 71, entered into eternal rest to now rest in the arms of Jesus on September 7, 2020. Roy was one of 11 children born to the Late Emma Caldwell Cherry and was adopted as an infant by Thomas and Velva Green, both of whom preceded him in death.
In addition to his parents, he was also preceded in death by a loving aunt, Emma Truesdale, who also helped to raise him, and a loving sister, Pastor Minnie Wood. Roy graduated from Morningside High School in 1968, where he was an active member of the Morningside High School Band. Following graduation, he enrolled in Johnson C. Smith University, where he attended for one year. During his year of study at Johnson C. Smith University, he met his former wife, Margaret S. Zoladek and out of this union had three children, Roy Dewan Green, who preceded him in death as an infant, Torrey Y. Green and O'ni Tanesha Green.
Following a series of various jobs, Mr. Green retired from Lowe's Distribution Center in Statesville, N.C., and prior to his death was a cherished employee at Manheim Statesville Auto Auction. He was also a beloved, devoted and active member of Freedom Presbyterian Church in Statesville, having started out as an Elder and later taking on the position of Clerk of Session for the church. He had a love of photography and was always found with camera in hand, taking pictures for his family during special events and Morningside High class, as well as for his church, friends, and of personal interests while on road trips.
In addition to his parents and his son, Roy was preceded in death by siblings, Barry Caldwell, William Brock Caldwell, Minnie Caldwell, and Doris Stevenson, and a very special brother-in-law, William Lackey.
He leaves to cherish the memory and celebration of his life his two children, Torrey and Tanesha Green; two brothers, Ronnie Caldwell and Cedric Corry; four sisters, Linda Lackey, Beatrice Caldwell, Connie Simmons and Rosemary Dye; a special brother-in-law, Billy Stevenson; and a host of nieces and nephews, aunts and uncles, and other relatives and friends. He also leaves to cherish his memory a beloved friend, Robert Templeton, and three grandchildren he helped raise, Shakiea Parsons, Tamara Parsons, and Courtney Parsons, all of Georgia, along with his pastor and his Freedom church family.
Funeral services are scheduled for Saturday, September 19, 2020, at 11 a.m. at Rutledge and Bigham Mortuary, 603 South Center Street, Statesville, N.C., with Rev. James Harle officiating.
Rutledge and Bigham Funeral Home is serving the family.