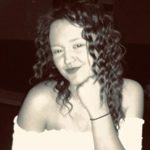 Samantha Lee Beaver, 20, of Sherrills Ford, N.C., passed away on Friday, January 3, 2020.
She was born June 14, 1999, in Warren, Pa., to Ryan E. Beaver and Crystal Campbell Stein.
Samantha was preceded in death by her maternal grandfather, William Campbell.
In addition to her parents, Ryan and Crystal, she is survived by maternal grandmother, Diana Sandberg, and maternal grandfather, Douglas Sandberg; paternal grandparents, Gael Westman and David Beaver; siblings, Awsten, Raegon, Mikael, Jamie and Ryan II Beaver.
Services will be held at a later date in New York.
Cavin-Cook Funeral Home and Crematory, Mooresville, is serving the Beaver family.
Condolences may be sent to the family at www.cavin-cook.com.