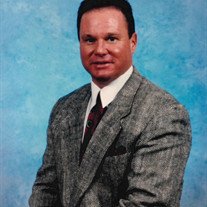 Steven Ray Rimmer, 62, of Troutman, N.C., passed away on Monday, October 5, 2020.
He was born on November 22, 1957, in Statesville, N.C., to Aileen Lippard Rimmer and the late Ray Boyd Rimmer.
Having volunteered for Friends of the Library, he was a very caring man and friend to many. Mr. Rimmer was well traveled but always enjoyed coming back home to Troutman.
In addition to his mother, he is survived by his sister, Deborah Crow; and nephew, Andrew Crow.
A Memorial Service will be held at a later date.
In lieu of flowers, memorials may be made to Cavin-Cook Funeral Home, P.O. Box 977, Mooresville, NC 28115, to help with funeral expenses.
Cavin-Cook Funeral Home & Crematory, Mooresville, is serving the Rimmer family. Condolences may be made to the family at www.cavin-cook.com.