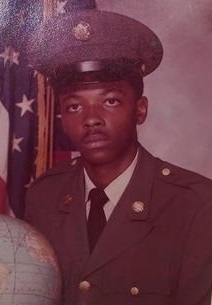 Mr. Terry Hubert Allison of Statesville, N.C., was born April 9, 1957, and was the son of the late Hubert Allison and Marzell Holmes Allison. He departed this life unexpectedly on Friday, October 2, 2020, in Statesville.
Terry completed his High School Diploma and served in the United States Army and was honorably discharged. He also worked many years and at the time of death he worked for Bob Stamey of Stamey Farms. Terry was preceded in death by his sister, Juanita Allison.
He leaves to cherish his memory, his fiancée, Latonia Campbell of Statesville; five children, Charlene Cecilia (Samuel) Burks, Terry E. Moss, Marcus (Angela) Moss and Jessica (Shawn) Whittenburg, all of Statesville, and Tanisha Parks of Mocksville; grandchildren, Jessica Nichole Morrow, Katisha Monique Stevenson, Quaderris Whittenburg, ZyKeya Parks, Taniya Parks and Marquis Davis; four sisters, Linda Ferguson, Emma Lattimore, and Vashti McClelland, all of Statesville, and Letha (Darryl) Foust of Troutman; two brothers, Hubert Allison Jr. of Arkadelphia, Ark., and Randy (Shery) Allison of Statesville; a god daughter A'Mariya; and a host of great grandchildren, nieces, nephews and friends.
Celebration of Life Services were conducted on Friday, October 9, 2020, at Rutledge and Bigham Funeral Home in Statesville with Pastor Cedric Johnson officiating. Burial will be at the National Cemetery in Salisbury, N.C., on Friday, October 16, 2020, at 9 a.m. where Military Rites will be performed.
Visit the Book of Memories for Mr. Allison at www.rutledgeandbigham.com.
Rutledge and Bigham Funeral Home is serving the Allison Family.