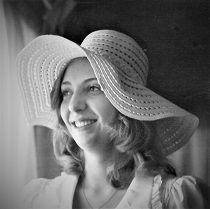 On Thursday, April 2, 2020, Vicki Lynn Hartline returned to her Heavenly Father at the age of 63. Vicki is lovingly remembered by her husband Mark; daughters Haley and Kelly; her brother Terry; her 10 grandchildren, cousins, aunts, and countless friends.
A memorial in her honor will be held online with an in person memorial to be announced at a later time.
Troutman Funeral Home is serving the family.