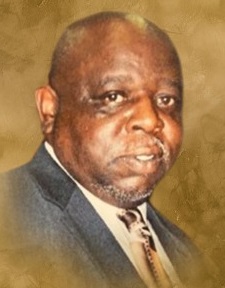 William Perry Lackey of Statesville, N.C., was born April 5, 1953, in Iredell County to the late William "Billy" and Peggy Lackey. He departed this life Monday, April 6, 2020, following an extended illness.
Mr. Lackey was a graduate of Winston-Salem State University. He was a retired educator with Iredell-Statesville Schools. His wife of 48 years, Linda Caldwell Lackey, survives.
In addition to his father, William "Billy" Lackey, he was also preceded in death by his maternal grandparents J.B. and Emily K. Brown; paternal grandparents, Marshall "Shorty" Rankins Sr. and Inez Lackey Lyons; special aunts Rose "Jimmy" Harris and Hessie Lackey; uncles James "Jimmy" Brown and Rayfield Brown; aunts Corella B. (Milton) Evans, Martha Flowers, and Frances Keaton Williams; and sister, Anita Lackey (Ronney) Moten.
Along with his wife Linda, he leaves to cherish the memory of his life two daughters, Tanya Lackey of Statesville and Alesha Lackey of Charlotte; two grandchildren, Jaida Brown of Statesville and Chancellor Morrison of Charlotte; mother, Peggy B. Lackey of Charlotte; paternal grandmother Katherine Rankin of Statesville; uncles Joe Baker (Cassandra) Brown of Stone Mountain, Ga., Milton Evans of Clifton Park, N.Y., Marshall (Alvis) Rankin Jr. of Troutman, N.C., and Kevin Rankin, of Statesville; aunts Linda Carr, Brenda "Kay" Rankin, Gwendolyn Rankin, Paulette (Clarence) Tucker, and Annette Boone, all of Stateville; brothers, Derek "Derky" (Shirley) Lackey of Augusta, Ga., Sidney (Renric) Lackey and Ryan Jones, both of Charlotte, and Silas (Lavida) Harris of Statesville; sisters Saleema Adele Shakir of Charlotte, Pamela (Anthony) Foust of Knightdale, N.C., Sandy Harris of Statesville, Deborah Bellamy of Statesville and Denise Rice of Mooresville, N.C.; special cousins Ira Lackey Jr., Ira Lackey of Princeton, N.J., Alvis Rankins of Troutman, and Sherry Lackey and Barbara Dobbins, both of Statesville; a special niece, Makissy Caldwell; and grand-dogs, Blue and Kiwi; as well as a host of cousins, nephews, nieces, and friends.
Perry, as he was more commonly known, enjoyed traveling, especially for family vacations, family reunions and going on cruises. Prior to his illness, he was an active member of First Greater Living Missionary Baptist Church, where he served in various capacities through the years as a deacon, trustee, Sunday School teacher and superintendent, and usher. He also sang in the male chorus. He was a member of the Alpha Pi Lambda chapter of Alpha Phi Alpha Fraternity, Inc. of Winston-Salem, N.C., and Mt. Carmel Masonic Lodge #37 of Statesville, where he formerly served as Most Worshipful Master. He was also retired from the U.S. Army Reserves with 26 years of service. Perry had many hobbies, including public speaking and acting with Statesville Community Theater. He performed in many stage productions, including "Driving Miss Daisy" and "A Raisin in the Sun." He also enjoyed photography, videography, and collecting ships.
Perry was a devoted husband, father, grandfather, uncle, and brother. Perry will be greatly missed by all.
Rutledge & Bigham Funeral Home is serving the family.