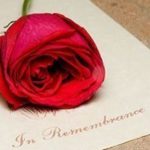 Winston Shelton Wishon, 28, of Lexington, N.C., died January 25, 2020.
Winston was born March 6, 1991, in Forsyth County, N.C., the son of Lisa Owens Wishon and the late Benny Ray Wishon.
Winston was a graduate of Davie High School, Class of 2010. He worked as personal care aid for ten years. Winston attended New Hope Freewill Baptist Church.
Survivors include his mother Lisa Michelle Wishon (Jerry Boger Jr.), brother Matthew David Wishon, grandparents Charlie A. Wishon and Rachel H. Eckenrode, and William and Kathy Owens, uncle Mikey Owens, and niece Savannah Elise Wishon.
Visitation will be 6:30 to 8 p.m. on Thursday January 30, 2020, at Reavis Funeral Home 318 Davie Avenue, Statesville, N.C. The Funeral Service will follow at 8 p.m. with Pastor Roger Bostic officiating.
Reavis Funeral Home is honored to serve the family.