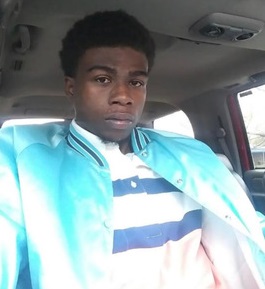 Mr. Zarrie James, 25, of Statesville, N.C., was born on November 18, 1994, and was the son of Lisa Carol James and the late Danny Butler. He passed away on Wednesday, July 22, 2020, following an accident.
In addition to his father, he was preceded in death by grandparents, Louise Colvert Renwick and Edward James Sr.
In addition to his mother, Lisa James of the home, he is survived by his grandmother, Natalie Renwick Marsh of Statesville; his girlfriend, Shonna Roseboro of Statesville; his aunts and uncles, Angela Miller of Sttaesville, Steven Russell Ramseur of Salisbury, Eric Ramseur of Charlotte, Sandra Cowan of Statesville and Edward (Tracy) James of Smithfield, Va.; cousins, Donja (Jay) Padgett, Charles Gibson Sr., and Natalie (Antonio) Gray, all of Statesville, Edward James III of Virginia, Brandon Chauncy Ramseur of Brooklyn, N.Y., Jada Ramseur of Salisbury; second cousins, Charles Cory Gibbs Jr., Quardarius Gibbs, Preston Gibbs, Amaria Gibbs, Nikya Gibbs, Frances Allison and Sidney Gray; and a host of other relatives, neighbors and friends.
Celebration of Life Services will be conducted Thursday, July 30, 2020, at Rutledge and Bigham Funeral Home at 2 p.m. Brad Mulls will officiate and Brian Burgess will officiate.
Rutledge and Bigham Funeral Home is serving the family.