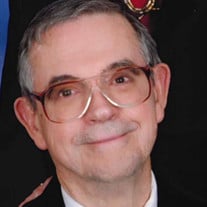 Albert Franklin Culp, 82, of Mooresville, N.C., passed away on Thursday, June 10, 2021, at his home.
A graveside service will be held on Sunday, June 13, 2021, at Glenwood Memorial Park. Services will also be on Sunday, June 13, at First Presbyterian Church at 3 p.m. with Rev. Jason Sentas and Rev. Dr. Fred Coates officiating. Visitation for family and friends will follow the service.
Cavin-Cook Funeral Home and Crematory, Mooresville, is serving the family. Condolences may be sent to the family at www.cavin-cook.com.