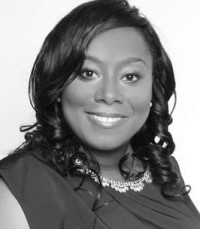 Ms. Alexandria Lynette Heaggans, 37, of 152 Burke Circle, Mooresville, N.C., was born in Forsyth County, N.C., on August 11, 1984, and was the daughter of Leonard Alexander Heaggans and the late Carol Ann Smith Heaggans. She departed this life on Friday, November 5, 2021, at her home. In addition to her mother, she was preceded in death by her paternal grandparents, Rufus and Catherine Heaggans, and her maternal grandmother, Rosetta Smith.
She was a 2004 graduate of South Iredell High School, and also attended Mitchell Community College. At one time she attended Antioch Baptist Church in Cleveland and was a member of Upper Praise Ministries in Mooresville. At the time of her death, she was a health care worker at Quest Assisted Living in Charlotte.
In addition to her father, Leonard A. Heaggans of Troutman, she leaves to cherish the memory of her life, her fiance, Tecko Deon Rose of the home; one son, Carson Rose of the home; one daughter, Calynn Heaggans of the home; her step-mother, Mary Brandon Heaggans of Troutman; her goddaughter, Ariel Stevenson; brother, Rodney (Tara) Alexander of Wilson; two sisters, Tamberly McDaniels and Sonna (Lamont) Adams; sister-cousin, Nikki Vines; brother-cousin, Nicholas Ramsey; aunts and uncles, Wilford Heaggans, Beverly Heaggans, Lisa (Curtis) Pearson, Rufus (Annette) Heaggans Jr., Sylvia (Zollie) Young and Derrick Arnold; special cousins, Brittany Stevenson and Ashley Stevenson; special friends, Christie Rucker and Christopher Rucker; and a host of other cousins, other relatives and friends.
Celebration of Life Services will be conducted Saturday, November 13, 2021, at 2 p.m. at Rutledge and Bigham Funeral Home. Burial will follow in the Antioch Baptist Church Cemetery in Cleveland. Ms. Heaggans will remain at Rutledge and Bigham Funeral Home where members of the family will receive friends from 1:30 until 2 p.m.
Visit the Book of Memories at www.rutledgeandbigham.com.
Rutledge and Bigham Funeral Home is serving the family of Ms. Alexandria Heaggans.