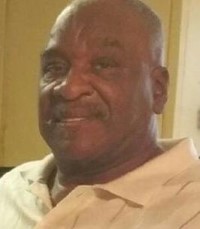 Mr. Allen Franklin Morrison, 73 of Statesville, N.C., departed this life on Sunday, December 5, 2021. He was born in Iredell County on December 16, 1947, and was the birth son of the late Blanche Lewis Knox Davis, and was adopted by the late Clarence and Effie Morrison. He was preceded in death by three brothers, Edward Knox, George Knox, and Andres Knox; and one sister, Annie Mae Houpe.
"Bull," as he was affectionately called, was a graduate of Morningside High School in 1966, where he was known for his athleticism on the Golden Tiger Football Team. He attended Johnson C. Smith University for two years and was a member of the Golden Bulls Football Team. While in college, he was drafted into the United States Army, where he served his country in the Vietnam War. He achieved the rank of Sergeant and received the Bronze Star Medal, Vietnam Service Medal, Combat Infantryman Badge, National Defense Service Medal, Army Campaign Medal, and Army Commendation Medal (1st OLC). After his time spent in the Army, he entered the trucking profession and retired from Champion International Paper Company in Taylorsville, N.C. At an early age, he was baptized at First Baptist Church on Garfield Street.
He leaves to cherish his memory two daughters, Traci (William) Brown of Columbus, Ohio, Annikia Oglesby of Statesville; three sons, Patrick (Tabitha) Clyburn of Statesville, Tyrone (Kim) Johnson of Lewisville, and Allen Duran Morrison of Durham; nine grandchildren, Alexis Chambers, Patrick Clyburn Jr., Chloe Clyburn, Torian Johnson, Julian Shackleford, Samiya Morrison, Shimah Oglesby, Chris Drayton, and Paul Cromwell; one sister, Mary Maxine Knox of Statesville; three brothers, William H. Knox, Wade (Rachel) Knox, and Master Gunnery Sergeant Willie L. Davis (Retired, U.S. Marine Corps, E-9) of Upper Marlboro, Md.; three great-grandchildren; and a host of nieces, nephews, cousins, and other relatives and friends.
A Celebration of Life Service will be held on Thursday, December 9, 2021, at 3 p.m. at Rutledge and Bigham Mortuary. Members of the family will receive friends at the funeral home from 2:30 to 3 p.m. Reverend James Brunson, Pastor, First Baptist Church, will officiate the service and the Reverend Michael McClain will deliver the eulogy.
Military rites will be held at the National Cemetery, Salisbury, N.C., on Friday, December 10, 2021, at 10 a.m.
Rutledge and Bigham Funeral Home is serving the family.